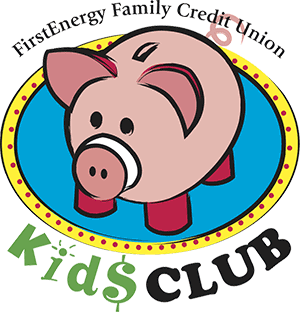 We want to fully serve your entire household and make you feel like a welcome member of our credit union family, so we're offering a little something for your young ones. The Kids Club is a fun, educational program that allows young savers ages 5-12 to learn important lessons about money.
Through the Kids Club, children can develop good savings habits and learn how their credit union works. Members of the Kids Club will receive annual birthday cards and occasional youth newsletters.
Open a Kids Club Account for the special child in your life and watch their excitement and knowledge grow.